In September 2022, we completed the inline inspection of a Vopak subsea crude oil pipeline in Guangxi Province. The outer diameter of this pipeline is 813mm, the wall thickness is 11.9mm and 8.9mm, and the length is 8.8km.

There are two difficulties in the inline inspection of this pipeline:

1. The minimum bend is 1.5D, which is located at both ends of the vertical pipe behind the outgoing ground elbow of the receiver station.

2. There is a DN800*DN700 un-barred tee in the vertical pipe section of the receiver station.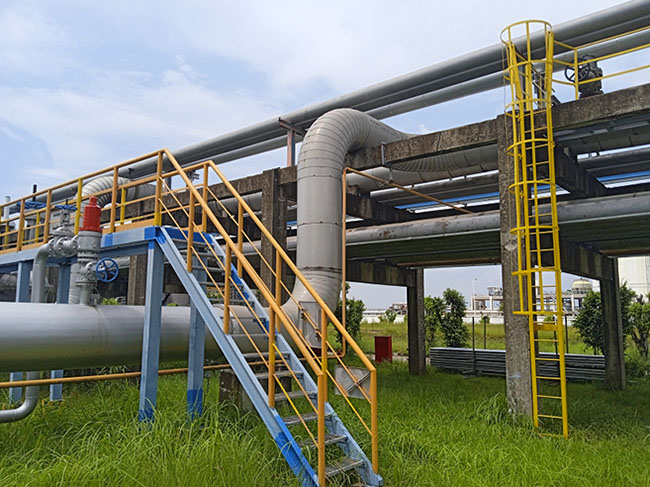 In view of the above two points, based on the past inspection experience and the actual situation of this pipeline, we use the analogy method to timely identify, analyze and evaluate the project risk, and take the following countermeasures::

1. We redesigned the structure of the detector, and changed the original one module into two modules to pass the 1.5D bend and the un-barred tee smoothly.
2. Close the valve on the DN700 branch pipe and cut off the medium outflow through the branch pipe during pigging and inspection.
From September 15 to September 20, 2022, the cleaning pigging, caliper survey and MFL survey of this pipeline were successfully completed with the joint efforts of our experienced field crew.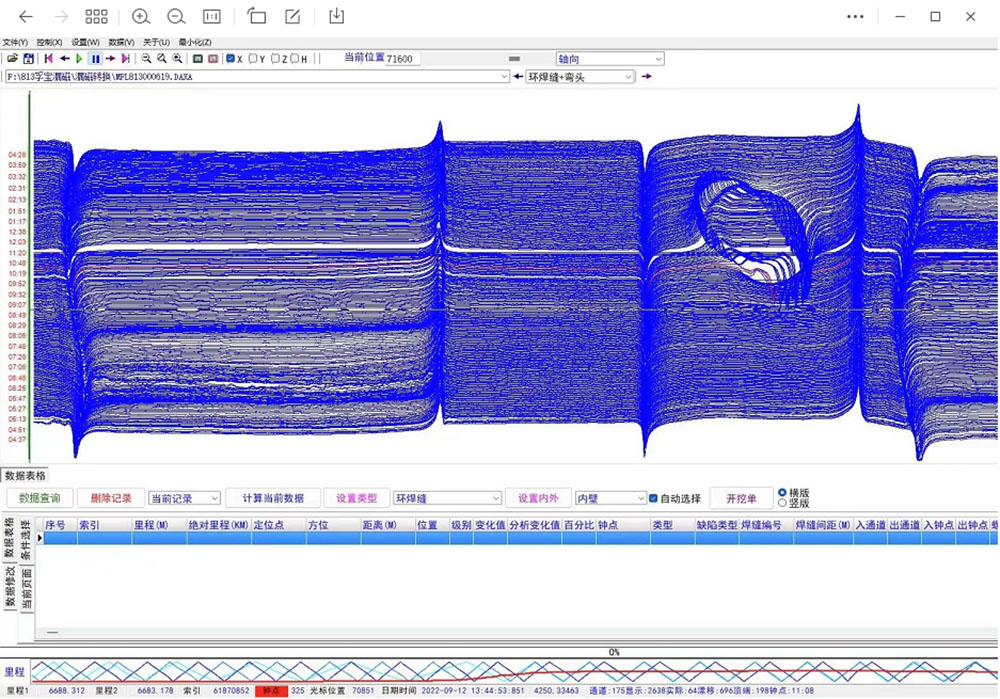 It is confirmed on site that the detectors have no damage after operation, and the detection data is complete and effective. The clients are very pleased with our performance.